Some time has passed since the announcement of the Telegram ICO and the following Token Sale. It was December 22, 2017 when Cointelegraph and Forklog reported the news about the upcoming ICO of the messenger, who would like to finance their own blockchain platform TON through it. However, this was initially only available to accredited investors who were able to purchase TON tokens in several phases from January to March 2018.
In the first phase, only investors closely associated with the Telegram founders, the Durov brothers, had access. Among them are prominent names such as the multi-billionaire Roman Abramovich or David Yakobashvili. This was followed by the second phase. Here the conditions were somewhat relaxed, but retail investors were still denied access.
Since in these first two phases the fundraising goal was already doubled, the decision was taken to cancel the third phase of the ICO. As a result, small investors were left empty-handed. In order to participate nevertheless and to buy one of the tickets of the second phase over 1 million euros, some of them joined together in groups. So each of them was able to invest a smaller sum.
Telegram ICO Data
| | |
| --- | --- |
| Token Name: | GRAM |
| Protocol: | PoS (Proof-of-Stake) |
| Token Type: | Utility |
| Fundraising Goal: | |
| Raised Funds: | 1.700.000.000 USD |
| Total Supply: | 5.000.000.000 GRAM |
| Circulating Supply: | 2.400.000.000 GRAM (2,2 Mrd. sold, 200 Mio. for TON Developers) |
| Frozen Reserve: | 2.600.000.000 GRAM (Telegram) |
The Great Silence – GRAM's Comeback with Liquid Exchange
After the big hype at the beginning of 2018 it became quiet around the ICO for a long time. Until June 11, 2019, when Mike Kayamori, CEO of Liquid Exchange, announced a sale of GRAM to his customers:
Today we have something special to share. Liquid will host the $Gram Token Sale. For most traders, this will be the first chance to buy the long-awaited Gram token. Plus, our $QASH holders will benefit from exclusive rebates on their purchases. Get ready.https://t.co/Rpe0KZMM1J

— Mike Kayamori (@MikeKayamori) June 11, 2019
This deal involved an entity ('GRAM Asia') with a large number of GRAMs which entered into an agreement with the Liquid Exchange, but not with Telegram itself. Kayamori simply said he knew the people behind GRAM Asia, believed in the Telegram Open Network and gave Telegram users a chance to invest before the Mainnet launch in October 2019.
The number of tokens sold was 12.5 million, at a selling price of $4 per token, three times the original price of the second ICO phase ($1.33). A discount of $0.50 was available to investors who purchased GRAM on Liquid with the Exchange's own QASH token.
Another special feature is the staggered issuance of the acquired GRAM tokens: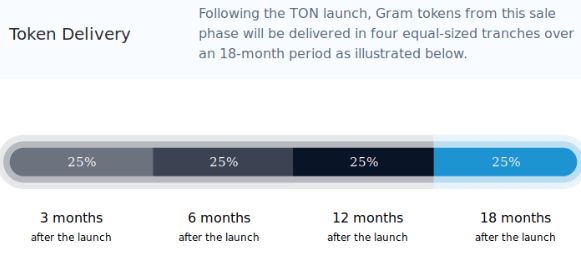 For investors, it is now time to wait for the official launch of the Mainnet, which should take place by 31 October 2019. The Exchanges Bitforex and Coinbene also reached similar agreements with investors of the ICO and offered their users GRAM tokens last month, which will also be received after the launch of the Mainnet.
What is the Telegram Open Network (TON)?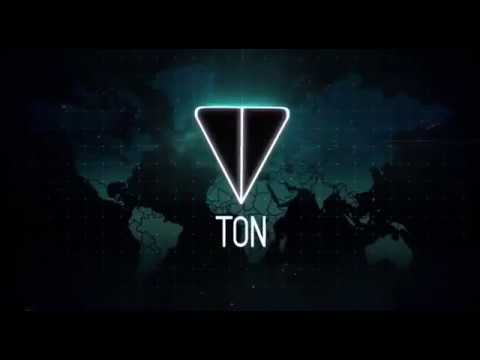 The Telegram Messenger is said to have been only the first step to something bigger. Due to the anonymous news service, Telegram has so far had 200 million users. The Telegram Open Network should now create many more possibilities for these users. Exemplary products which were called by Telegram are among other things:
TON Storage (storage system)
TON Proxy (VPN Service, similar to TOR)
TON Services & DNS (provision of third party services)
TON Payments (platform for micropayments and P2P transactions)
The TON consists of several blockchains. The main blockchain is responsible for storing important protocol information, such as the hashs and credit of the validators. It uses the ADNL protocol, which allows all nodes in the network to exchange information. Sharding is supported and Hypercube routing is used to ensure high scalability. Sharding is a method to partition databases. The data inventory is divided and managed by one instance. The respective queries are then sent to the respective instance according to the methodology used. As a consensus, a Byzantine Fault Tolerant Proof-of-Stake mechanism is used. Telegram's focus is on privacy and security of customer data, as it was with its messenger before.
Telegrams Code is Not Public
However, there are some question marks that the non-public development of TON brings with it. For a blockchain, the developer community that works with it and develops applications is essential. Competitive projects like Ethereum, which have been on the market for some time and are dedicated to open source, have a broad and active developer community. This is not the case with TON so far. Only the in-house developers work on the project, but the public is denied access. If this does not change, Telegram will be able to draw on a large number of potential users, but will not be able to increase its range of services to the same extent.
Another factor is the programming language used by TON – Fift. Fift was inspired by the Forth language, which has been around for 50 years. For today's developers, e.g. Java-Script or Python, it is very difficult to find an introduction to this programming language, which is similar in syntax to Lisp.
Fields of Application of The GRAM Token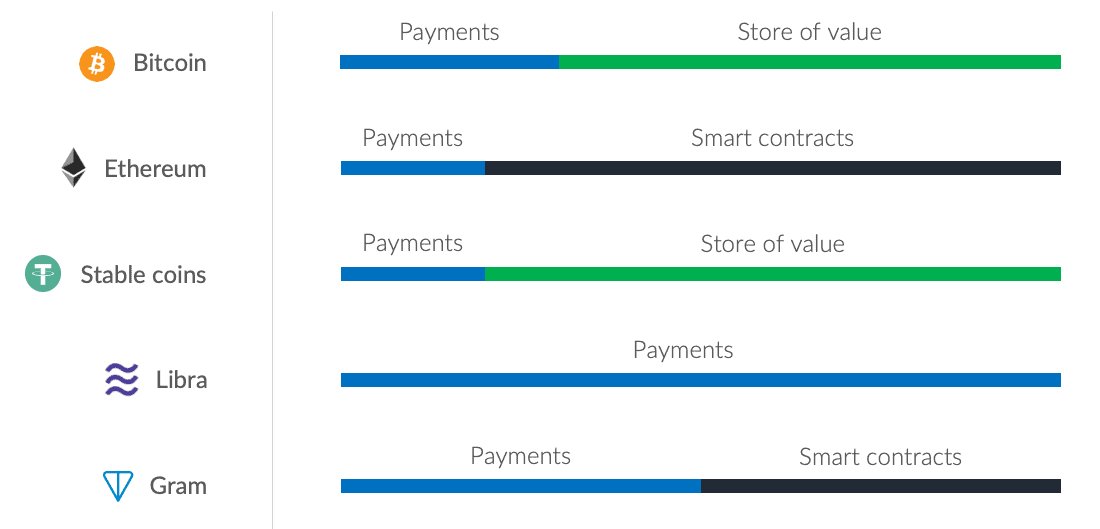 GRAM is the crypto currency integrated into the Telegram Open Network and secured by Smart Contracts. It is supposed to enable immediate transactions at up to 10 million transactions per second. Of course, GRAM fulfills other functions within the network:
TON Nodes (validators) receive a commission in GRAM for confirming transactions and generating new blocks and tokens
Payment of transactions and execution of Smart Contracts
Lending GRAM to validators in order to participate in their commissions
Voting rights within the network
Paying for the use of various applications that will be available on the TON (TON Services, TON Storage, TON Dns, TON Proxy)
Due to the high number of users Telegram already has, GRAM could become one of the most used crypto currencies.
TON Team
The TON team is led by the Durov brothers Nikolay and Pavel, who already founded Telegram together. Nikolay Durov is a programmer and implemented the entire technical part of Telegram. His brother Pavel Durov is former development director of the second joint venture VK, a social network with over 100 million active users and the main investor of Telegram. TON's other engineers are Alexey Levin, Vitalik Valtman and Arseny Smirnov, all of whom previously worked at VK. Along with them, a dozen other experienced developers work on TON, recruited by Telegram/VK over the last few years.
Conclusion
TON & GRAM is inclined to be optimistic about the long-term success of the company. Nikolay and Pavel Durov have proven with Telegram and Social Network VK that they are able to build highly scalable Internet services that are used by many people worldwide. The expansion with a blockchain network and a crypto currency seems to be the right step. Immediately after its launch, the GRAM token could be used by many millions of people on a daily basis. A fact all other crypto projects can only dream of today. However, it remains to be seen whether the team will be able to constantly expand the range of applications on TON without giving "foreign" developers the opportunity to participate in the network. The price development of GRAM also remains to be seen. On the one hand, there are still the big investors from the first two ICO phases who buy GRAM for $1.33/Token. On the other hand, the retail investors of the Exchanges mentioned in the article, who paid $4/Token, will not be inclined to sell lower.